Data Products & Services, LLC has extensive experience in building out state of the art networks from the Physical Layer on up. The foundation upon which you build your network is vital. Here, in this instance, we have provided our client with a primed canvas and they are now able to create a work of art that will endure even as technology evolves.
Featured Installation
We have provided this gallery to showcase one of our recent projects in Harrisonville, MO just south of Kansas City. The site required full build out of telecom closet; 6-strand fiber and 50-pair copper from demarc; 95 user locations. Chatsworth rack, vertical wire management, and cable runway. Hubbel horizontal wire managers and patch panels. OCC rack mount and wall mount fiber enclosures. Superior Essex category 6 plenum cable. Hubbel category 6 jacks and faceplates.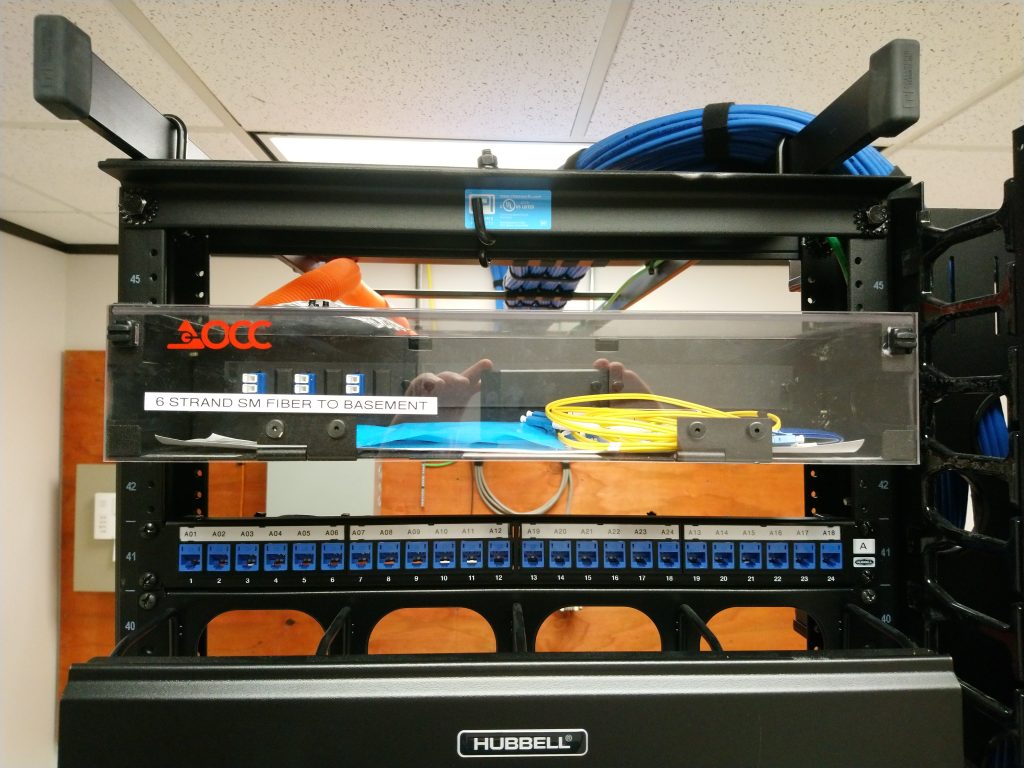 Data Closet Rehab
This is an example of a project that DPS recently completed where the management of a data closet in a financial institution had become nonexistent. We were contracted to rehabilitate this and several other data closets within the multi-story building.
In asking how did things get this way, let's consider the trend today of hiring a contractor to come in for a flat fee to install a device. The concept may look good on paper to the end user, but this leaves the door wide open for the contractor to do nothing more than required to "install" the device. Their goal is to simply get in and get out as quickly as possible in order to maximize their profit. Imagine this scenario after a few dozen visits of this nature and this is an example of the results.
Prior to Network Equipment Room Rehabilitation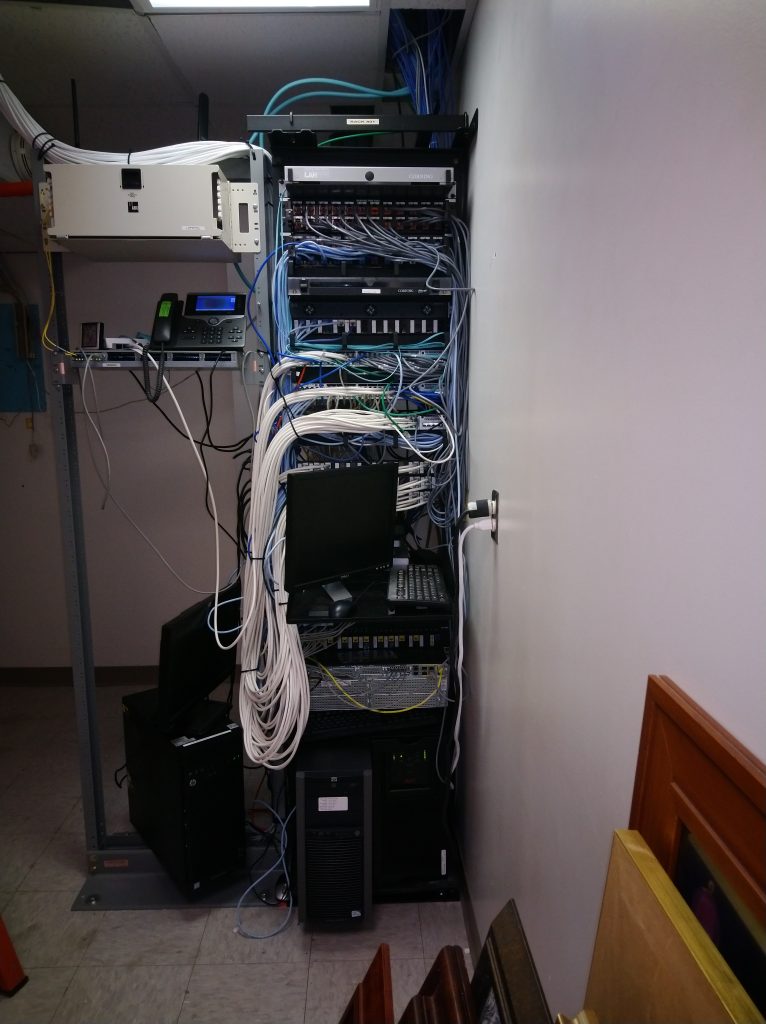 After Network Equipment Room Rehabilitation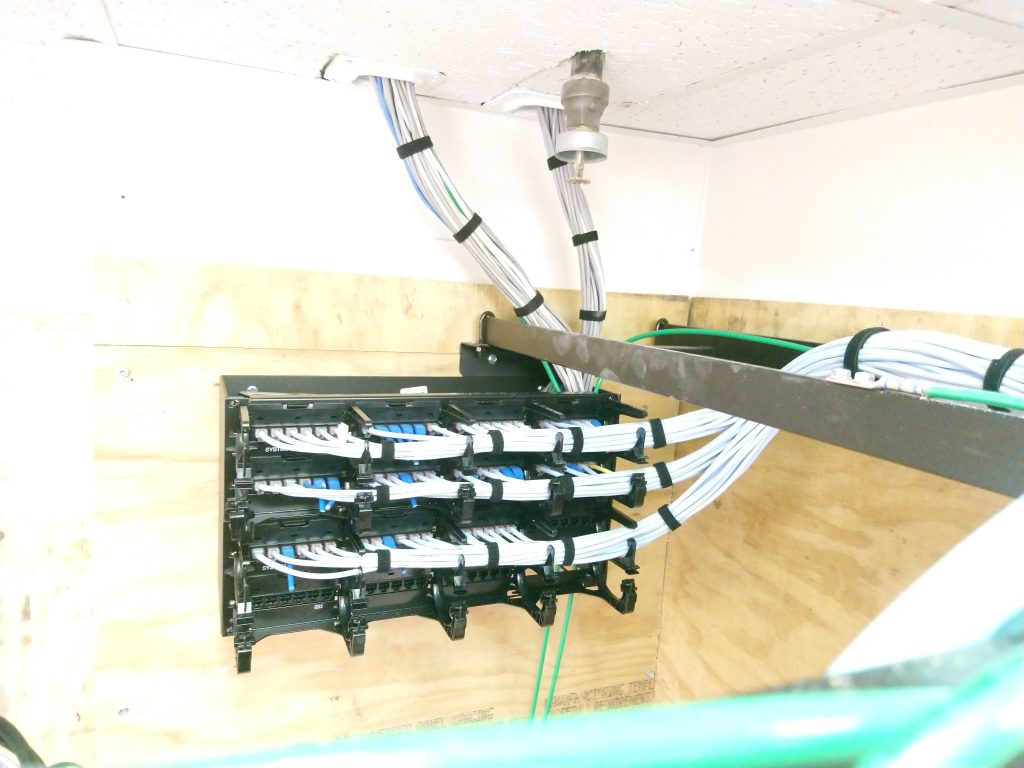 Example Decommission
Some photos from a decommissioning project in Kansas City where we removed over 850 Cisco IP phones as well as switches and routers from 14 data closets on 7 floors of the building. Equipment was packed in boxes, palletized, and loaded onto truck for transport.